We are extremely fortunate to be graced by the presence of the great Lorna Miser (founder of Lorna's Laces yarn company) as the instructor for our Spring Workshop.  Here she is in the Random Knitting class.  It was such fun to come up with different ways to make yourself knit "randomly" for those of us who think so systematically and want to have things "just so".  She even taught us a way to knit in code, or with a phone number!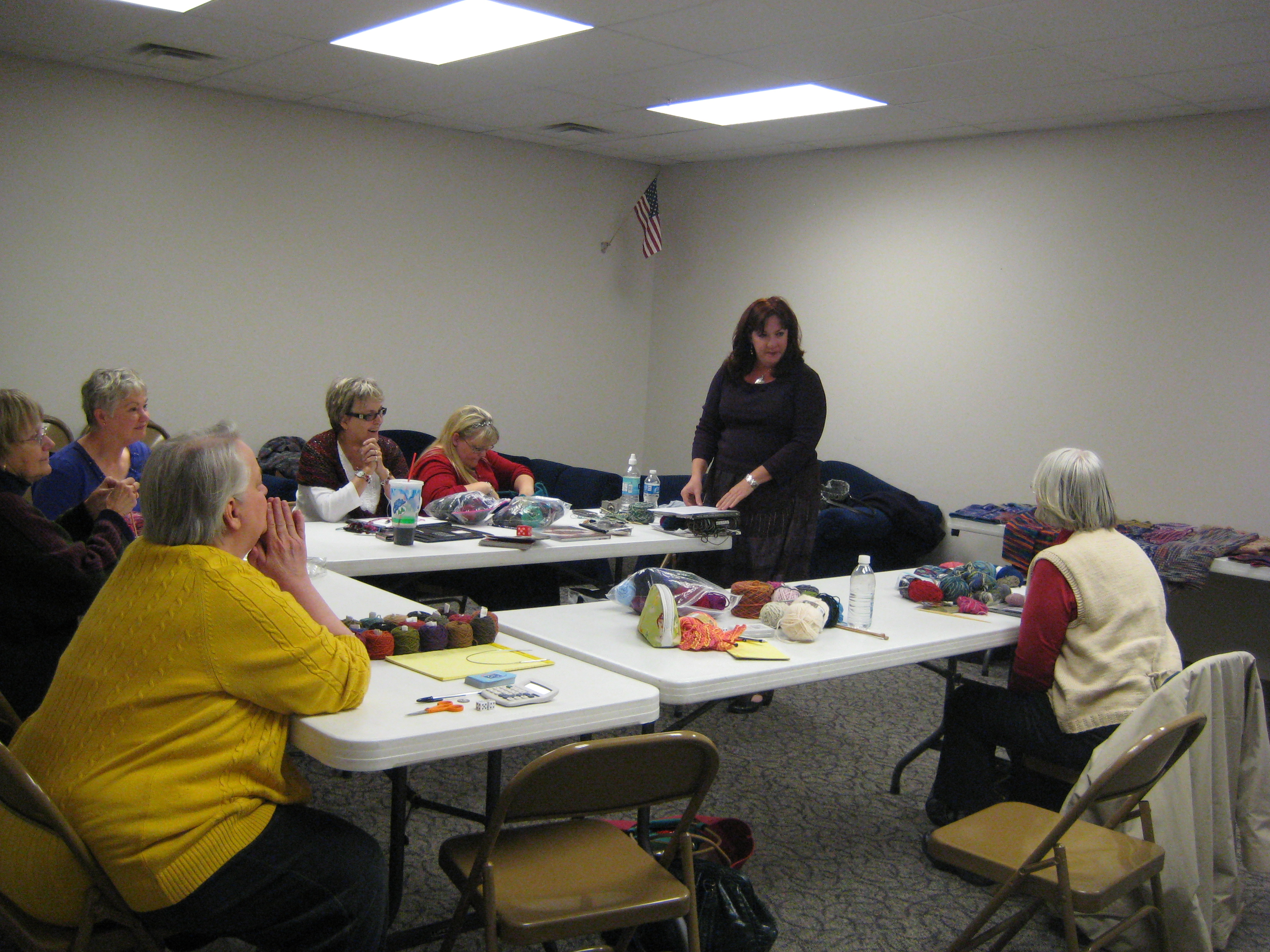 Getting geared up.
Old friends reunited after almost four years!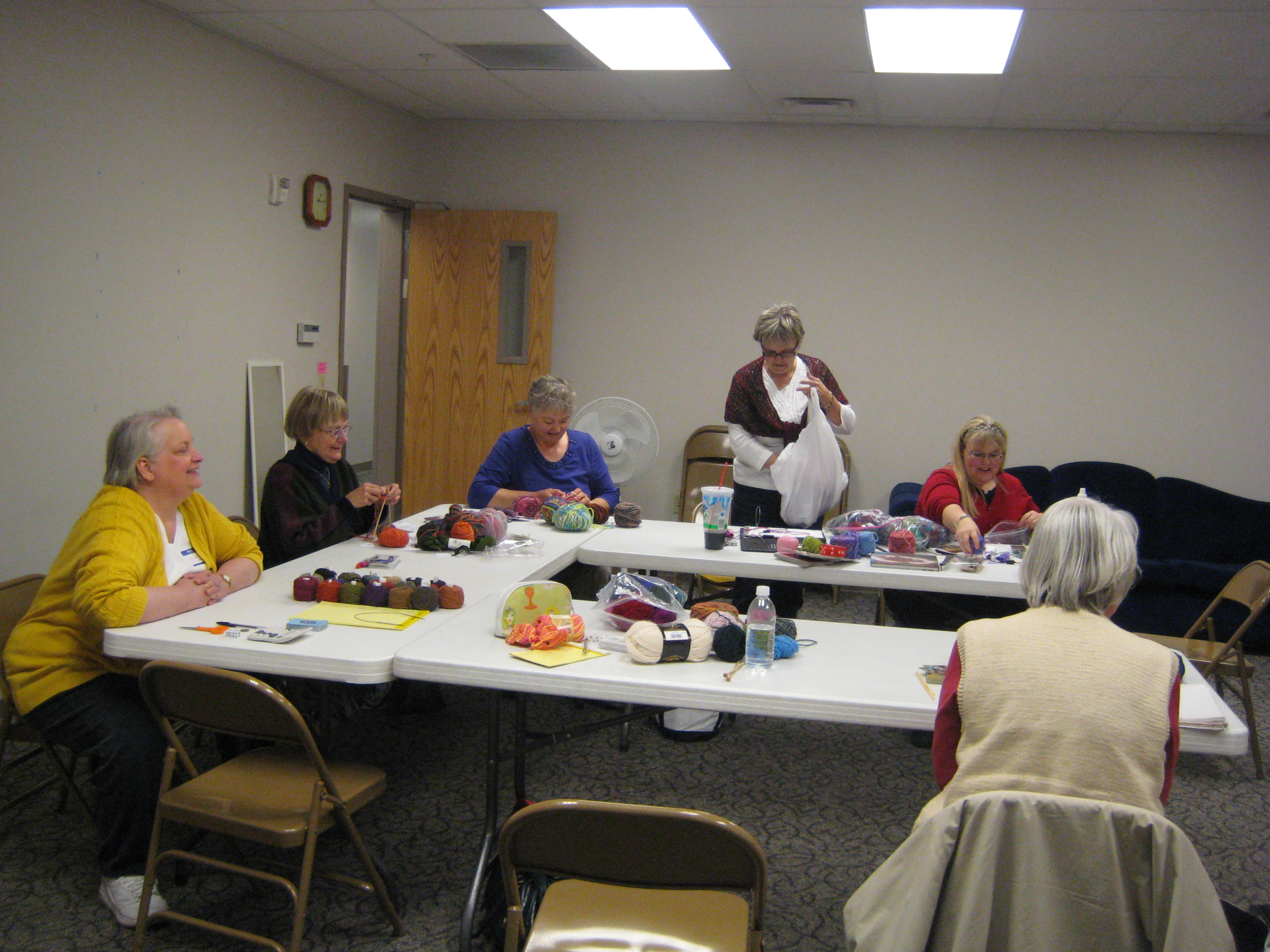 Beautiful selection of yarn.
The class was a huge success and I bet we'll see more random knitting amongst our members in the future!