April's Stitch-in was held at the Pioneer Craft House today.  Another success!  Lots of participants were there, and the yarn donation table was full to overflowing.  Thank you, generous people!
Many projects were already finished and on display.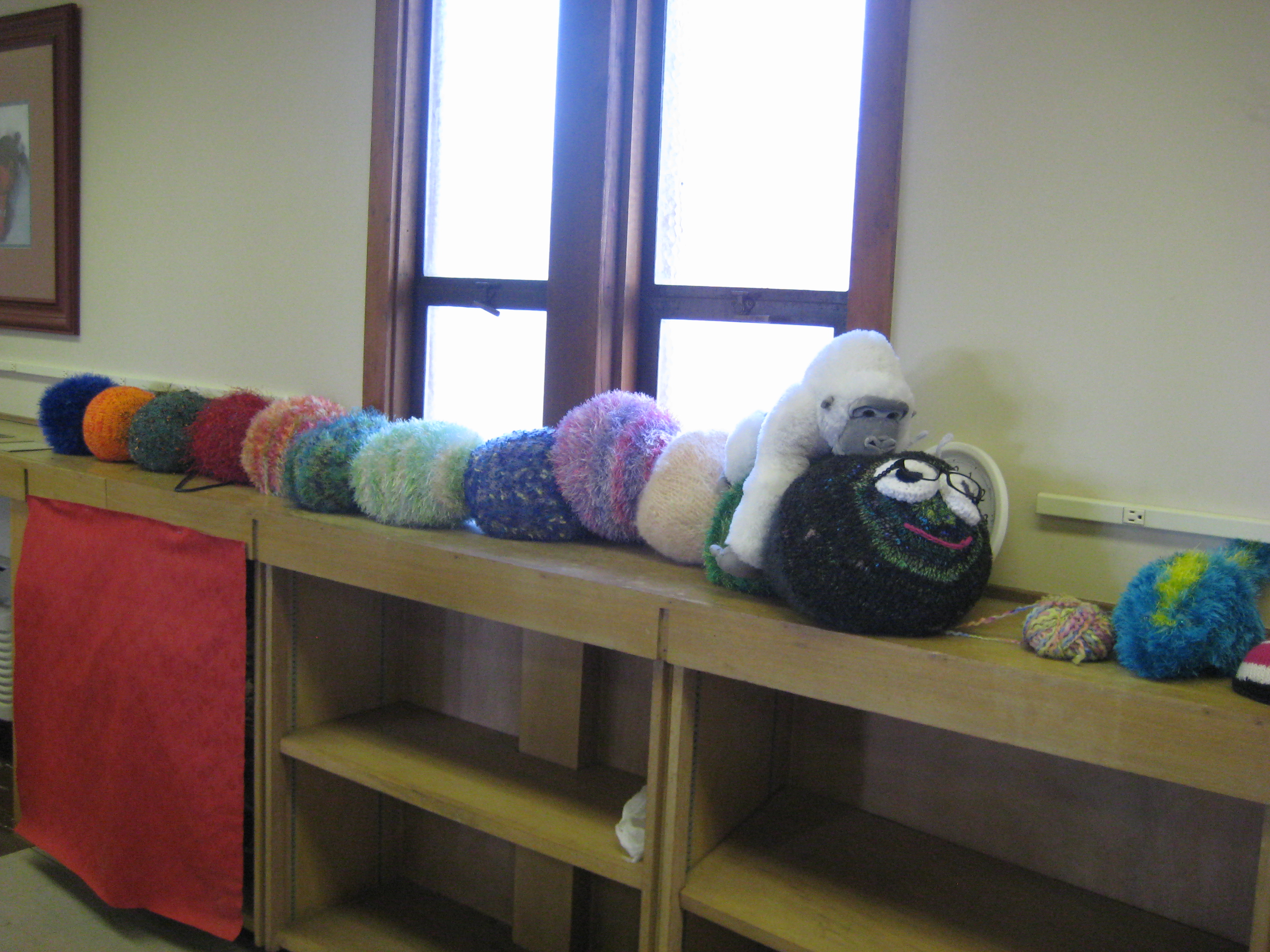 The gorilla mascot went for a ride on the bookworm who was still missing its arms and its book (look for future posts with pictures of the finished product), but did have its glasses and eyes.
Someone had the creative idea to knit sneakers which will be thrown over telephone wires at the Yarn Bombing.  Isn't that great?!
And what yarn bombing would be complete without Dr Who's sonic screwdriver? (aren't you glad I told you what it was?)
May's Stitch-in will also be held at Pioneer Craft House, and then June is the actual Yarn Bombing.  Be there or be square!