Well, folks, it's that time again.  Time for the teddy bear sweater competition to help meet the numbers of dressed teddy bears that we promised to our local police/fire departments.  We are definitely going to meet and exceed our goal.
The competition will be between Unraveled Sheep and Three Wishes.  Participants may choose  which shop to attend. Teddy bears and yarn will be provided.  We just need willing hands to help knit or crochet like lightning.  Winner gets to display our Guild trophy in their shop for a whole year until the next competition.
Here's how the Unraveled team did: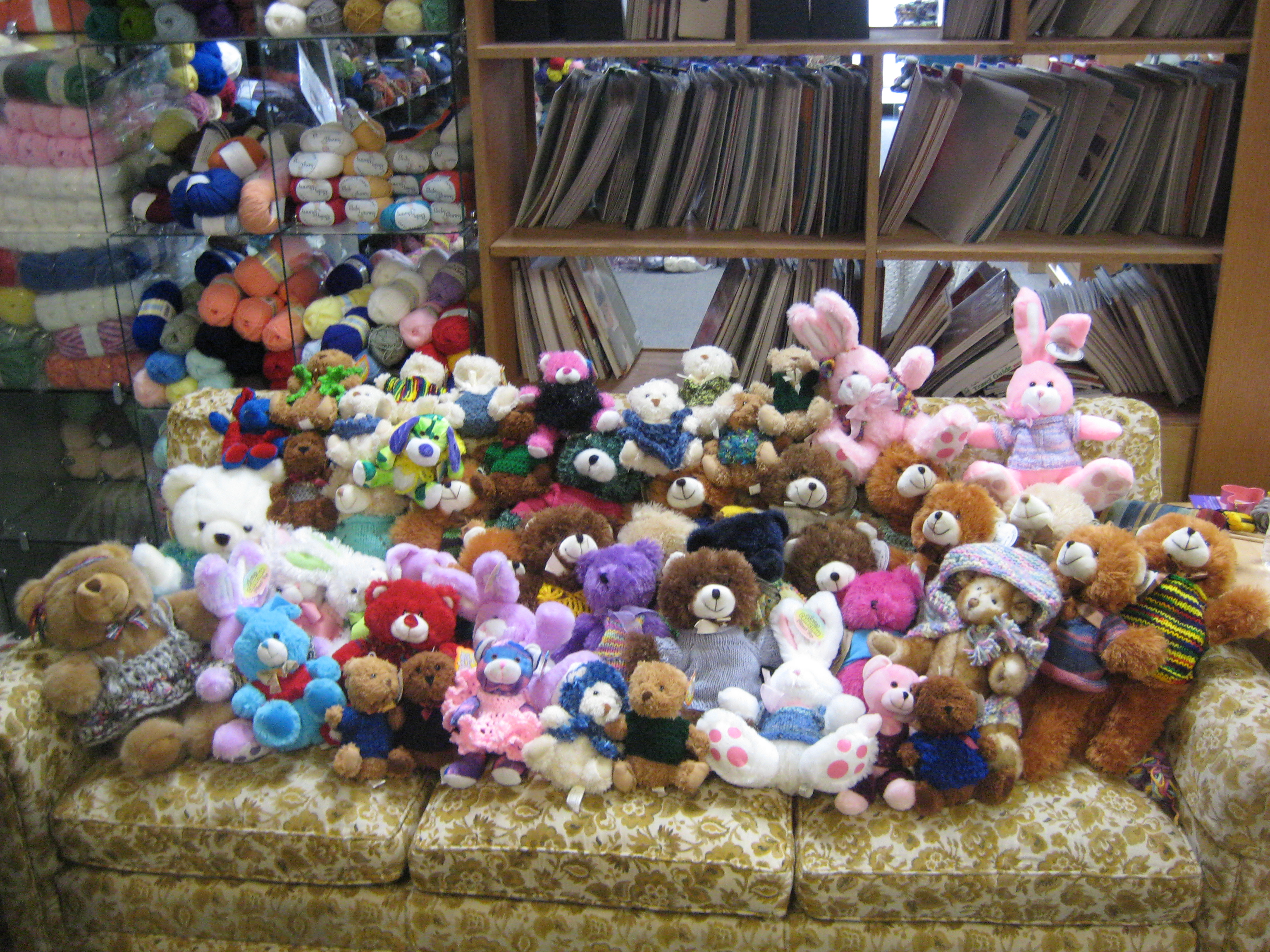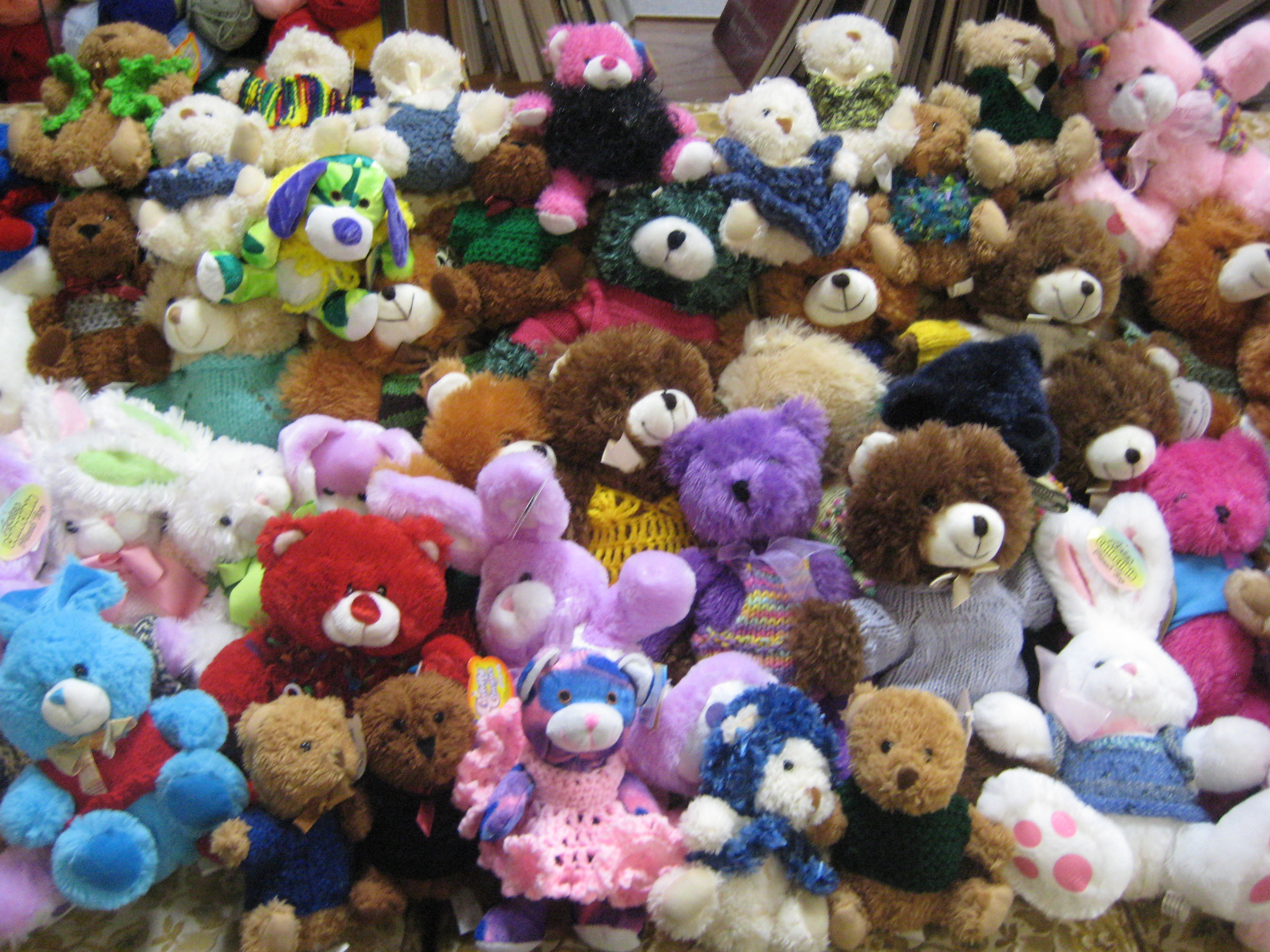 Good going, gals!  Many kids out there will be grateful.