Don't miss the April guild meeting at our new home: Millcreek Public Library.

The meeting starts at 6:30 this Wednesday, April 12. The library is located at Millcreek Public Library 2266 E. Evergreen Ave., E. Millcreek, Utah 84109.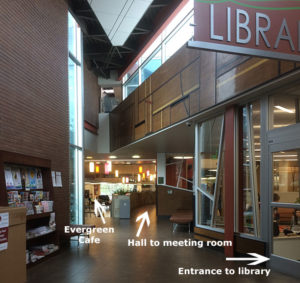 Here's a link to a google map. If you enter the library from the east parking lot, this photo may help you find the meeting room. We'll have signs up to help. The building can also be entered from the west parking lot, which might have more available parking spaces. Either way, the Guild's meeting room is on the north side of the Evergreen Cafe.
Program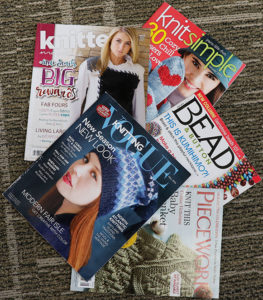 Continuing our New Library Home theme, we'll hear a bit about the library and their knitting book and magazine collection, and set out our own collection of knitting books. If you have a knitting book you think every one should own, please bring your copy to add to our display. Time permitting, we will discuss them briefly. Mary Zollo is processing a sizeable book donation to our guild library is intent on sharing that news.
Mystery Yarn Swap projects are (mostly) finished, and will be presented to their recipients. You won't want to miss the big reveal.
We'll have an update on the prolific Charity Knitting project, next month's fashion show, a call for volunteers willing to help next year with the newsletter, teaching beginning knitting, and other jobs. And show and tell. Please join us!!
Save
Save
Save
Save
Save
Save
Save
Save
Save
Save