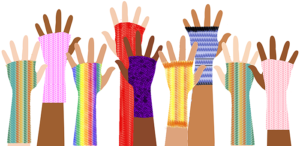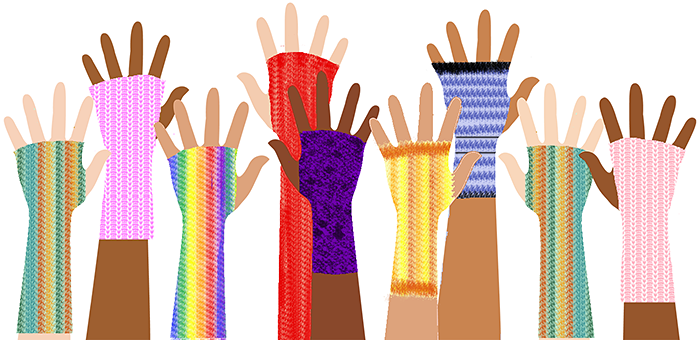 The Millcreek Library and the Salt Lake Knitting Guild are teaming up to offer free knitting classes for adults – and kids over 9 accompanied by an adult. Anyone interested in learning to knit or refreshing their knitting skills is welcome. If there is sufficient interest, we have a talented tween teacher to work with the kids in their own group.
Friends & Family Learn to Knit
Knitting is creative, meditative and good for stimulating the brain. It's also fun and portable. Learning to knit takes some time, practice and patience, so we suggest you attend 3 weeks. This will give you time to become comfortable with knitting and to ask any questions you may have.
These knitting classes will be project based. We will be knitting fingerless mitts, scarves, or cowls, giving you a wearable accessory to take home or give to a friend.
Class Materials
Size 8 straight needles – or – 24" size 8 circular needles (bamboo needles are good for beginners and reasonably priced.)
Worsted weight wool or wool-blend yarn in a light color of your choice (a light color makes it easier to see your knitting.)
We will have yarn and needles for you to try but recommend you bring your own so you can take them home and practice.
Knitting Classes Registration and Details
Free classes will be held Saturday mornings beginning August 5th from 10:00 to 12:00 at Millcreek Library, 2266 East Evergreen Avenue, Salt Lake City.
Class size is limited to 6 people per group, so please call (801)943-4636 and ask for the Millcreek Library to sign up.